Sustainable housing project
Carbon neutral housing is the focal point in our Manifesto's sustainability ambition. As our balance sheet consists mainly of mortgages, we see it as our social responsibility to make a difference in this respect and to encourage customers to make their homes energy neutral.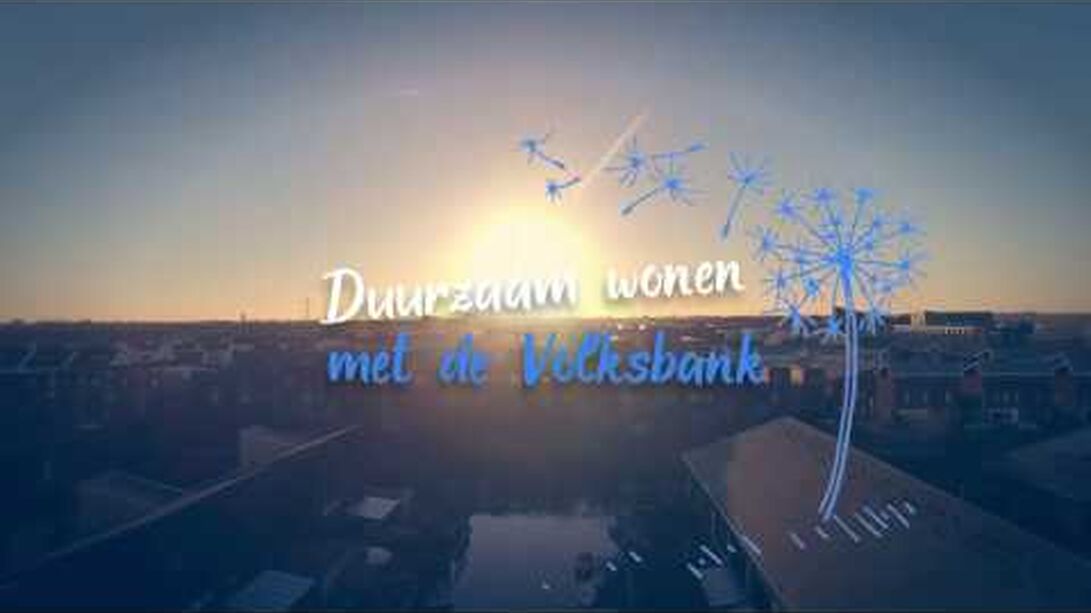 Our balance sheet mainly consists of (residential) mortgages. We are aware of the fact that the way people live impacts the climate and the environment. That is why de Volksbank wants to contribute to sustainable homes for private homeowners. Starting from our strategy, we aim to reduce carbon dioxide (CO2) emissions from the homes in our mortgage portfolio and to encourage sustainable housing among our customers.

We measure the energy label ratio of our mortgage portfolio and the amount of CO2 emissions produced by this portfolio every year. In 2016, the measurement showed that 24,5% of the homes that we finance falls in category A or B. There is, however, still much room for improvement in the categories C-G. By way of insolation measures or renewable energy generation through the installation of solar panels for instance.

Energy label ratio of our mortgage portfolio

To reduce CO2 emissions from our customers' homes we have developed a number of activities:
SNS, BLG Wonen and RegioBank are engaging mortgage advisers in Sustainable Housing by working together to develop adviser support services and forms of financing
SNS, BLG Wonen and RegioBank are working on approaching customers through mortgage adviser, campaigns and targeted customer promotions to inform the customer about Sustainable Housing and encourage them to take energy-saving measures in their homes
De Volksbank is actively seeking (local) collaborations with
partners, stakeholders and networks to bring about the reduction of the mortgage portfolio CO2 emissions
SNS RegioBank and BLG Wonen provide additional mortgage loans for energy-efficient and 'net zero dwellings ('0-on-the-meter')
ASN Bank contributed € 50 million towards the National Energy
Saving Fund (in total € 300 million) to provide of cheap energy-saving loans to private homeowners
Sustainable housing vision
The bank brands of de Volksbank, i.e. SNS, BLG Wonen, RegioBank and ASN Bank, have drawn up a joint vision on sustainable housing. This policy document describes how the brands aim to contribute to both social and green housing in the Netherlands. This vision is a joint starting point for their mortgage loans and services to our retail customers.